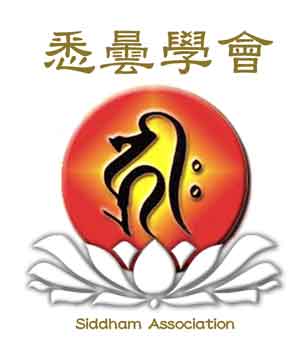 Welcome to Siddham Information Network!
We at Siddham are committed to the peace and prosperity of life here on earth, and we hope that you will take this journey with us both now and when you visit us again in the future. Our special focus is on being your information source to Siddham, the original language of Buddha. Siddham has mostly been lost over time, and it is our purpose and intention to bring this precious information to you and to the public. We can all learn in unity regardless of the limitations in language differences or geographics.
Reciting the Guan Yin mantra in Siddham launched us into this new millennium as well as our new website, and now we will continue to expand and add to this site on a regular basis. We have recently added the complete version of the 84-phrase Great Compassion Dharani as well as the Gwan Yin Bodhisattva's Six Word Heart Mantra, complete with audio sound files. Both mantras belong to the family of Guan Yin.
Please bookmark us and check back with us frequently. We encourage everyone to share your experiences with us so that we may post your experiences here for the benefit of all. Share this site with your friends and family as well. A single prayer is powerful, but the power of collective prayer is an amazing force.
All of your comments and suggestions are welcomed and deeply appreciated. Submit your experiences as well to main@siddham.org in any language format. We value your participation and thank you for visiting us at Siddham!